The first thing you're going to need is a Google Analytics account. If you don't have one, you can create one by clicking on the above link.
Set up a new mobile app property: In Google Analytics, you'll need to set up a new app property for every app you want to track. Then a tracking ID is automatically generated for each property.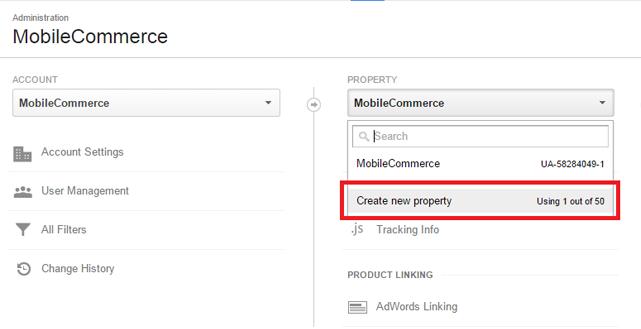 To do so, just go to the admin tab and select the account to which you'd like to add the new property. Under the property column from the dropdown menu, select Create new property.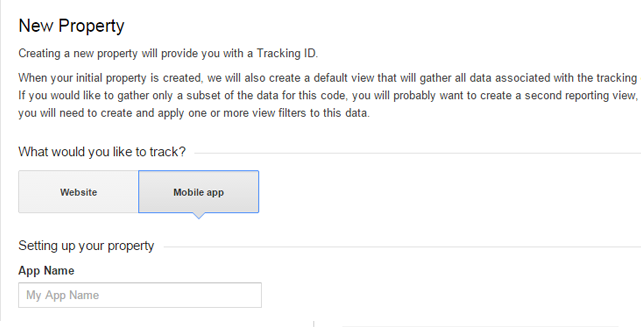 Select mobile app, fill out the data and get your tracking ID.  
Sometimes the tracking code is also called UA number.
After obtaining the UA number from GA, please paste the number in your Zapp app Google Analytics plugin.